Deutsche Bank: Software Development Kit


Working closely with a UX Designer to deliver a rich and easily accessible tool kit for use by both design and development teams, helping maintain consistency while reducing build times and costs.

A wide reaching project offering access to the kit from in a number of form factors, from mobile to tablet to desktop, the flexible structure maintained a consistent look and feel despite the variety of content included within.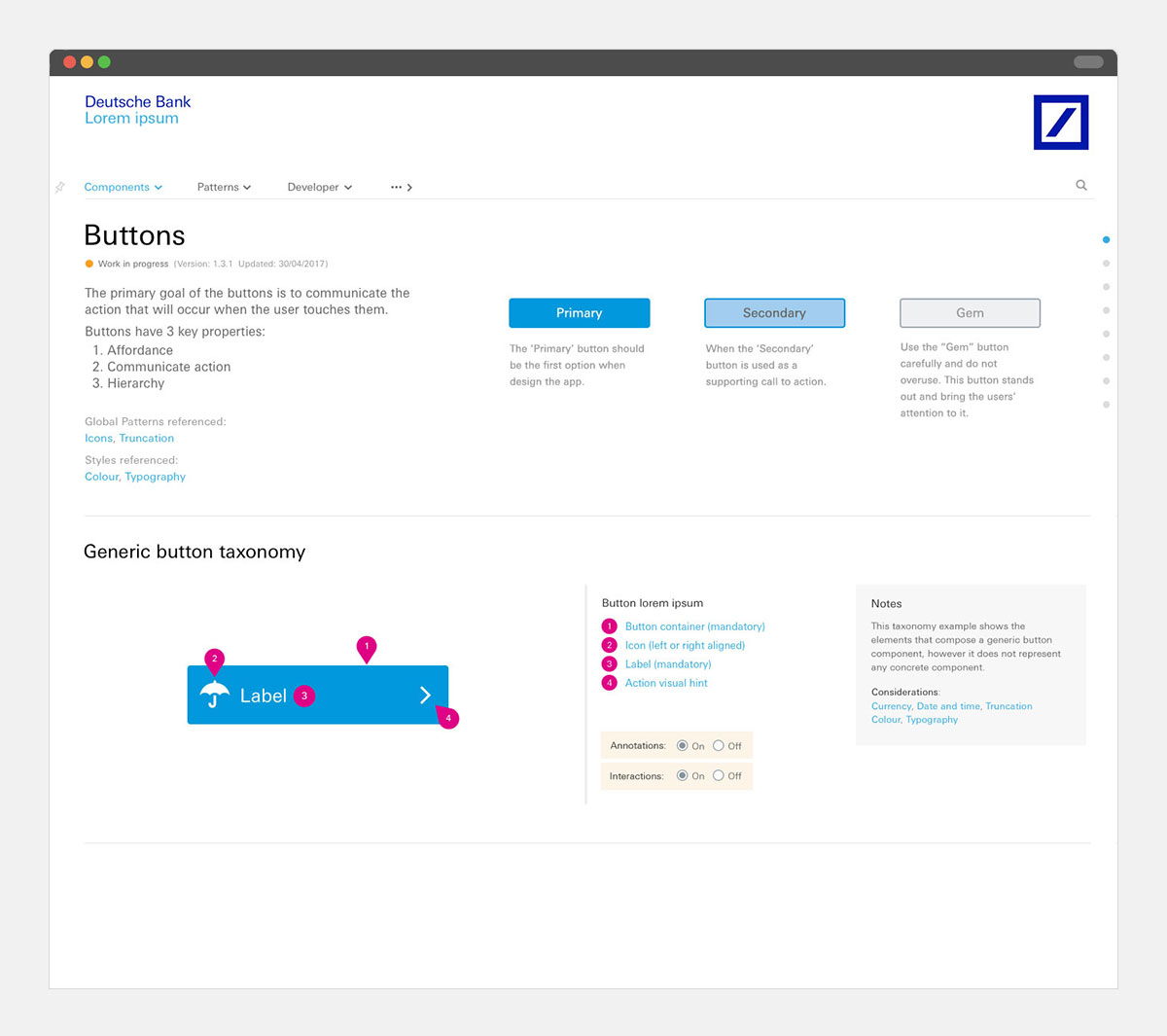 Of course, an SDK needs an SDK so I also put together an accompanying in-depth specifications document.


Role:
UI/Visual design, Art Direction
Project:
Software Development Kit
Client:
Deutsche Bank

UX Lead: Ray Warren

Senior UX Designer: Ana Vadillo